Exclusive discounts on rooms rates
Welcome amenities including fresh seasonal fruit
Exclusive benefits for suites and luxury suites
Classic Rooms with Terrace
Everyone knows Venice at sea level, everyone knows its canals, bridges and alleys. But how many can live the privilege of starting and closing a day in the Serenissima observing the rich plot drawn by roofs, bell towers, towers and spiers? It is one of the shows that Venice offers every day, yet it is not frequent to live. The maze of Santa Croce then offers truly exclusive and privileged views of the secret heart of the city.
The sought-after interiors in authentic Venetian style, the fine and precious furnishings, the luxurious marble bathrooms and this priceless view make a stay in a classic room with terrace a spectacular and memorable experience, from a personal book of memories. Because Palazzo Venart gathers all the essence of the history, art and culture of Venice, returning them to the guest in a story along 18 rooms. The classic rooms with terrace offer a privileged point of view, from top
to bottom someone would say.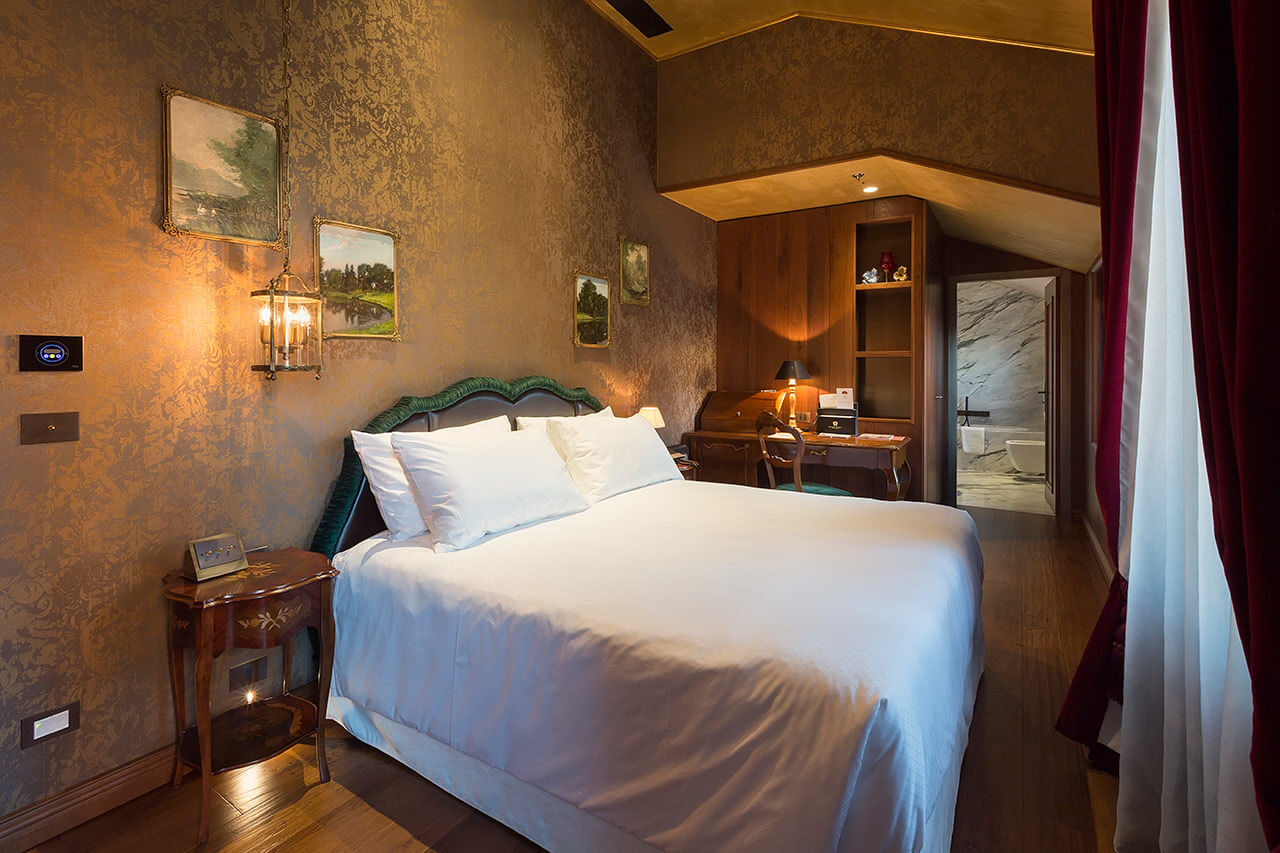 Venice evokes the magic of Hollywood in its magnificent tribute to the myths of cinema.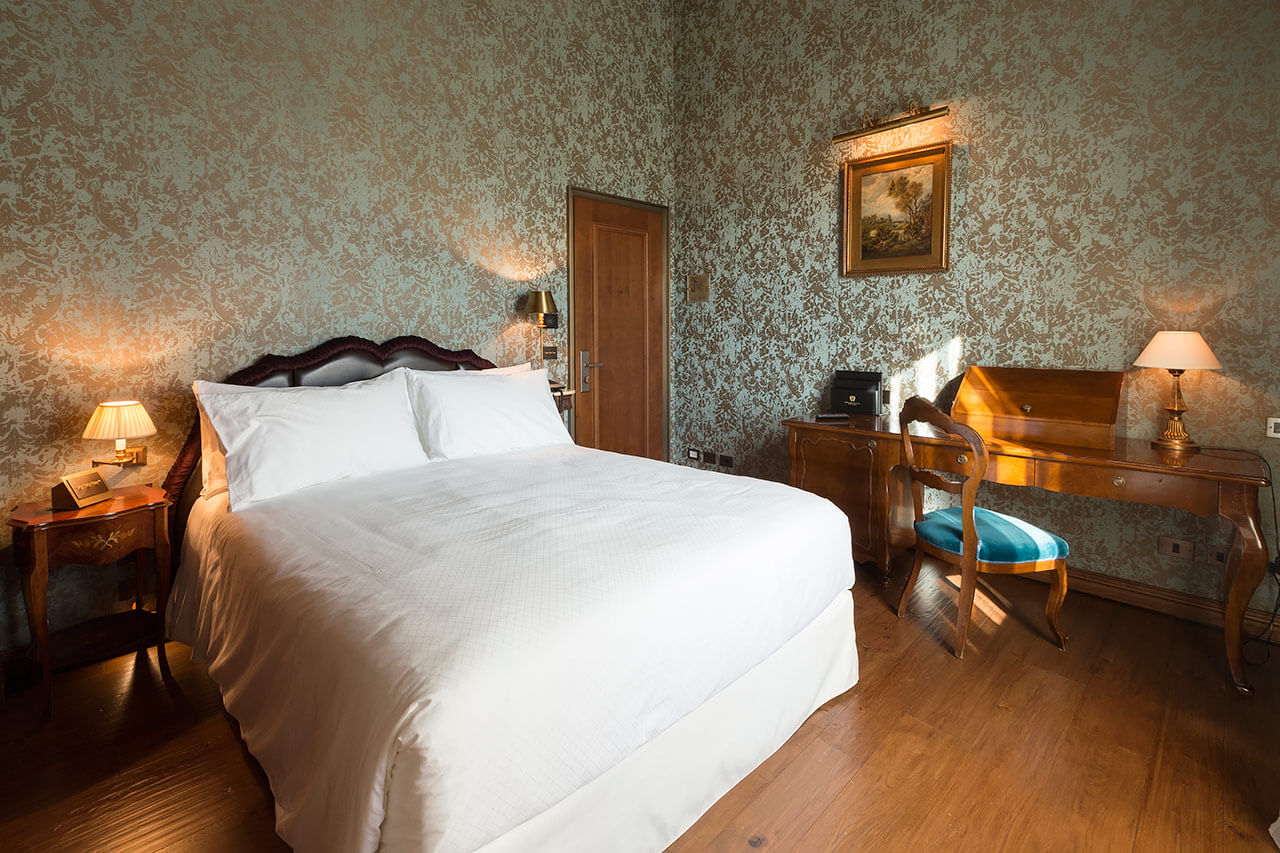 The timeless charm of Venetian art glass blends traditional craftsmanship with innovative design.